Diane's Upcoming Schedule
Dr. Diane Langberg is a practicing psychologist whose clinical expertise includes 45 years of working with trauma survivors and clergy. She speaks internationally on topics related to women, trauma, ministry and the Christian life.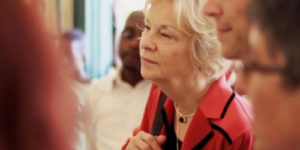 1/30-2/1/2018
Coalition for Christian Colleges & Universities, Dallas TX
2/4-2/10/2018
Phnom Phen, Cambodia, YWAM
3/13-3/15/2018
Community of Practice Generational Trauma, American Bible Society
4/23-4/28/2018
Daughters of Bulgaria, Bulgaria
5/19/2018
Grief & Suffering, Trinity Orthodox Presbyterian Church, Hatboro PA.
6/23/2018
The Church as a Refuge: Using the Power we receive from God to bless & protect the Vulnerable.  Tenth Presbyterian Church, Philadelphia, PA.
https://www.eventbrite.com/e/the-church-as-a-refuge-a-one-day-conference-dr-diane-langberg-speaker-registration-41146915532
7/27-7/28/18
Catholic Church Conference on Sexual Abuse, Minnesota
"You cannot encounter hell in a life, a city or a nation without also finding there, in that same place, the heart and cross of the God-Man. He was and is in Rwanda – a country that has suffered slaughter, hatred, frenzy and darkness. Christ carried Rwanda. He is there in that devastation and he longs to do a redemptive work." –Diane Langberg, Ph.D.